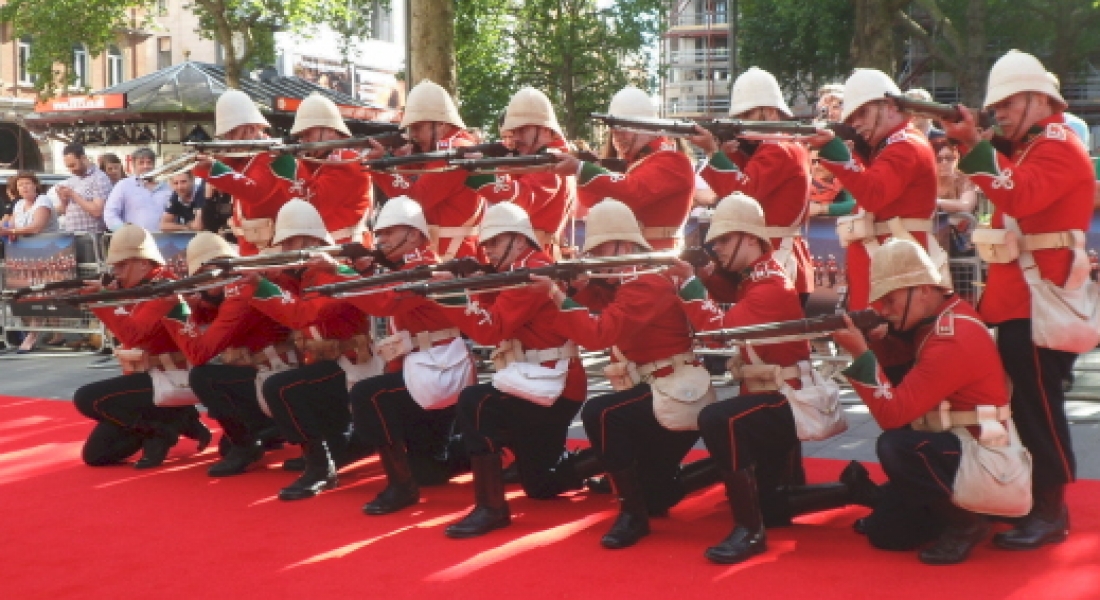 Events 2014
Welcome to the Diehard Company blog – a rich mix of post event reports, items of interest, things to do and see and other bits that might appeal. We intend to update the blog as and when there is something worth reporting / saying so do drop back as and when to see what's new.
2014 – the year in review
January – As always the year kicked off with the smoking concert held at Bisley with all the usual activities and  suspects – rather than go into too much detail we will leave the intricacies of the smoker to be reported on in greater depth later when we review the 2015 one here!
April – Our first event was at the Royal Gunpowder Mills, Waltham Abbey – a familiar site for us and a chance for junior soldiers to take on some of the leadership and command associated with the more senior NCO's. Always good to blow away the winter cobwebs and get back into scarlet.
May – Audley End, Essex – a 3 day event  in home service for English Heritage. Good weather and good company working alongside the Victorian Gymkhana and various civilian sideshows etc – full marks to our musketry demonstration which nearly claimed it's first casualty in 22 years – enough said but we have bought a RSPB Birds of England spotters guide for future use.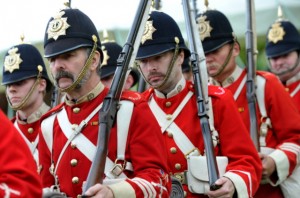 10th June – the jewel in the crown of events for 2014 – with a section of 15 infantry and ladies attending the 50th anniversary of "ZULU" at the Odeon, Leicester Square. Red carpet treatment with both Chief Buthelezi and Prince Harry attending alongside Jonnson Beharry VC, Lord Ashcroft with a pocket full of VC's and  other assorted VIP's. International live coverage of the event and global online stuff.
June – Tyntesfield House, Bristol – our first visit to the fine venue – working as part of their Victorian Army weekend our numbers doubled the total troops on site and with our "Queen Victoria" we had a splendid time. A very moving church parade included a minutes silence for our old friend Keith Piggott of the 1879 group who passed away earlier in 2014.
July – English Heritage's Festival of History – a great turn out for this one with both the gun crew and infantry sections looking good – in Zulu War kit and as always going down well with both the public and other reenactors present.
August – Cannock Chase – a small home service turn out as part of a timeline of the military activities on the Chase over the years.
August – a split in our numbers – due to the fact that a number of us went to Mons to commemorate the 100th anniversary of the first British battle of the Great War. Sadly Jerry didn't think that 100 years later we would also be wanted at Military Odyssey as well otherwise I am sure he would have waited a few more days before starting the fighting! Well done to L/ Cpl Goodridge and the artillery crew for carrying the field over on the UK and equally well done to those chaps who stood in Belgium for that once in a lifetime opportunity.