Spring 2019 – Claremont Gardens, Osborne House and Milton Keynes Museum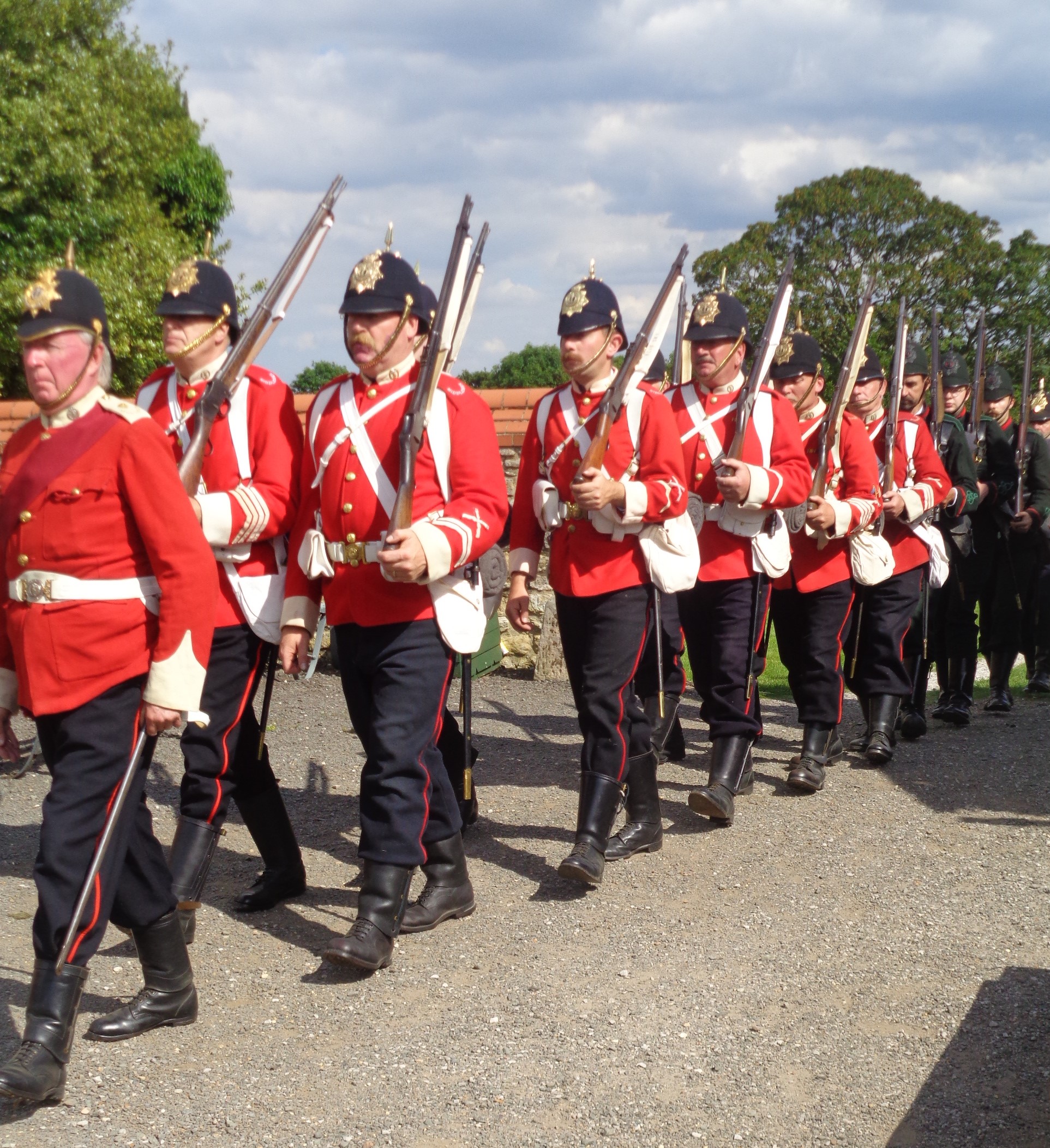 Spring drills – a round up of events from April through June 2019
As we enter the main reenactment season we saw a welcome return to home service activities for the group. Although the National Trust cancelled the Claremont Gardens event (without telling us!) we were lucky to secure the Chilterns Open Air Museum for a weekend of training and manoeuvres alongside 3 other Victorian groups – the Queens, Bluejackets and our old enemies from the Crusades who provided the Red Force to our defenders.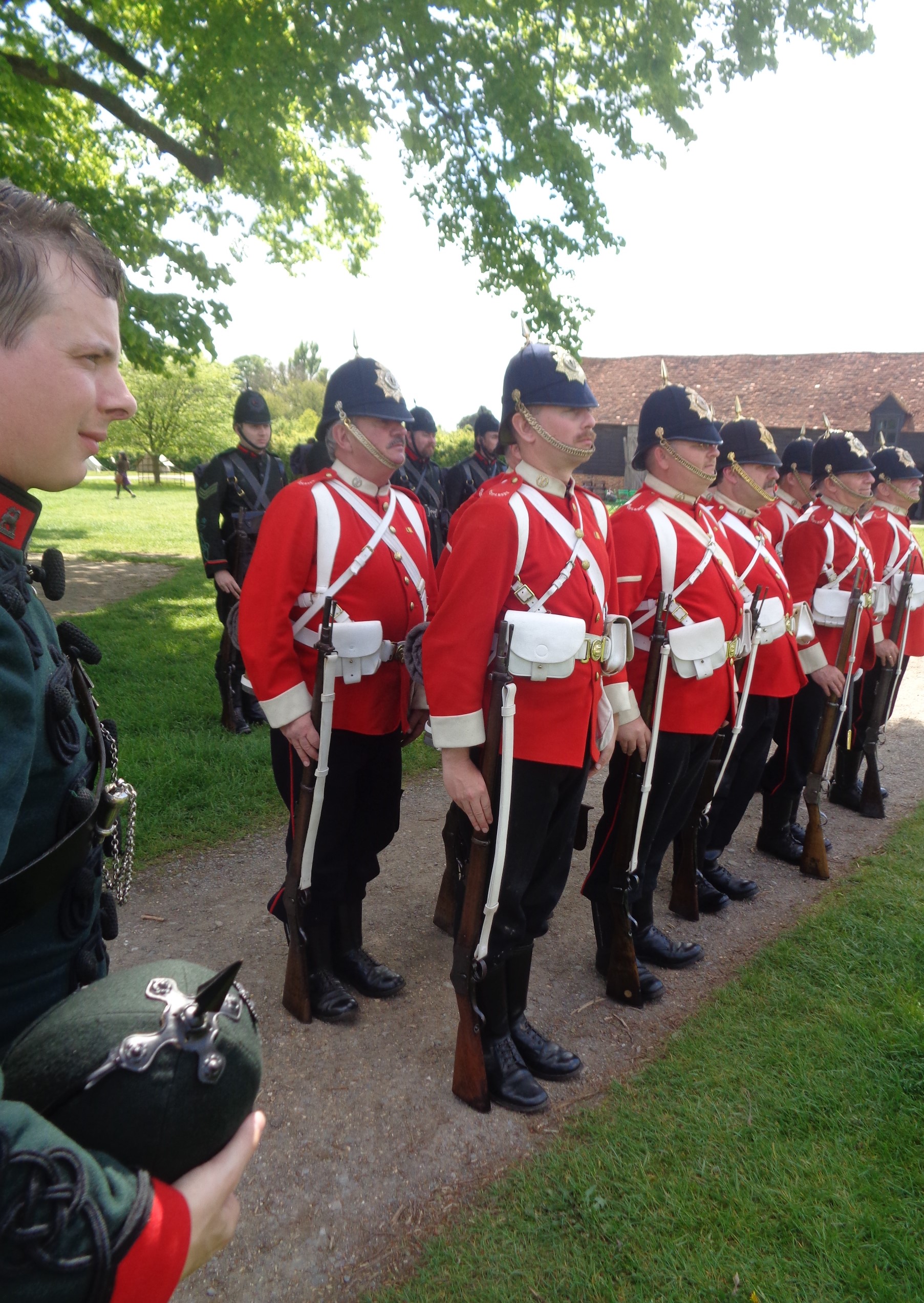 Two arena shows a day were augmented with drill activities and the opportunity to carry out mock manoeuvres across a mixed terrain with both sides being able to assault and defend on alternate occasions.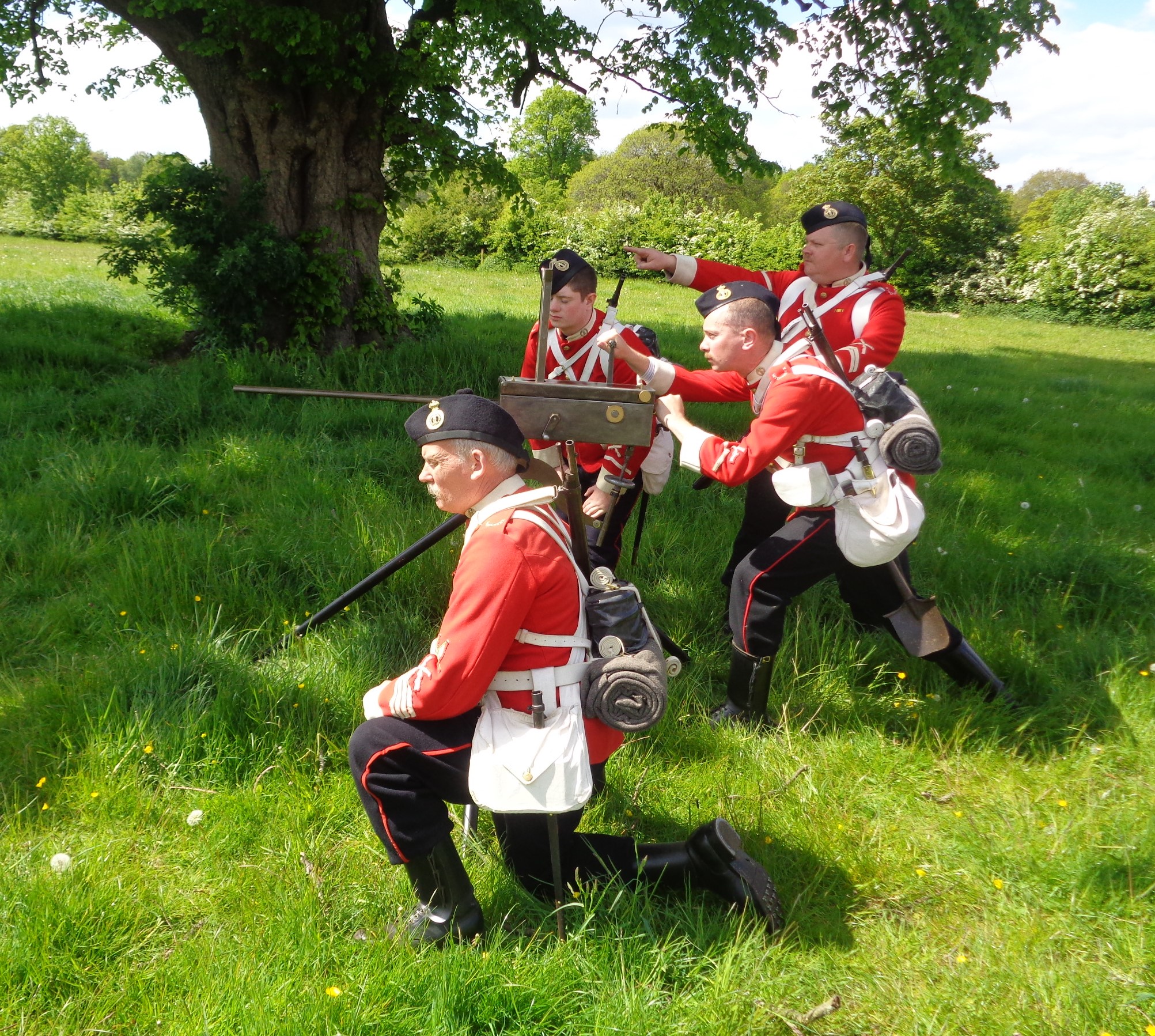 The event also saw the first appearance of our Gardner gun which hopefully will be making bang noises for Detling! A very spirited weekend (with a cracking church service in the Tin Tabernacle) saw us all leave with our tails high as a great start to the year.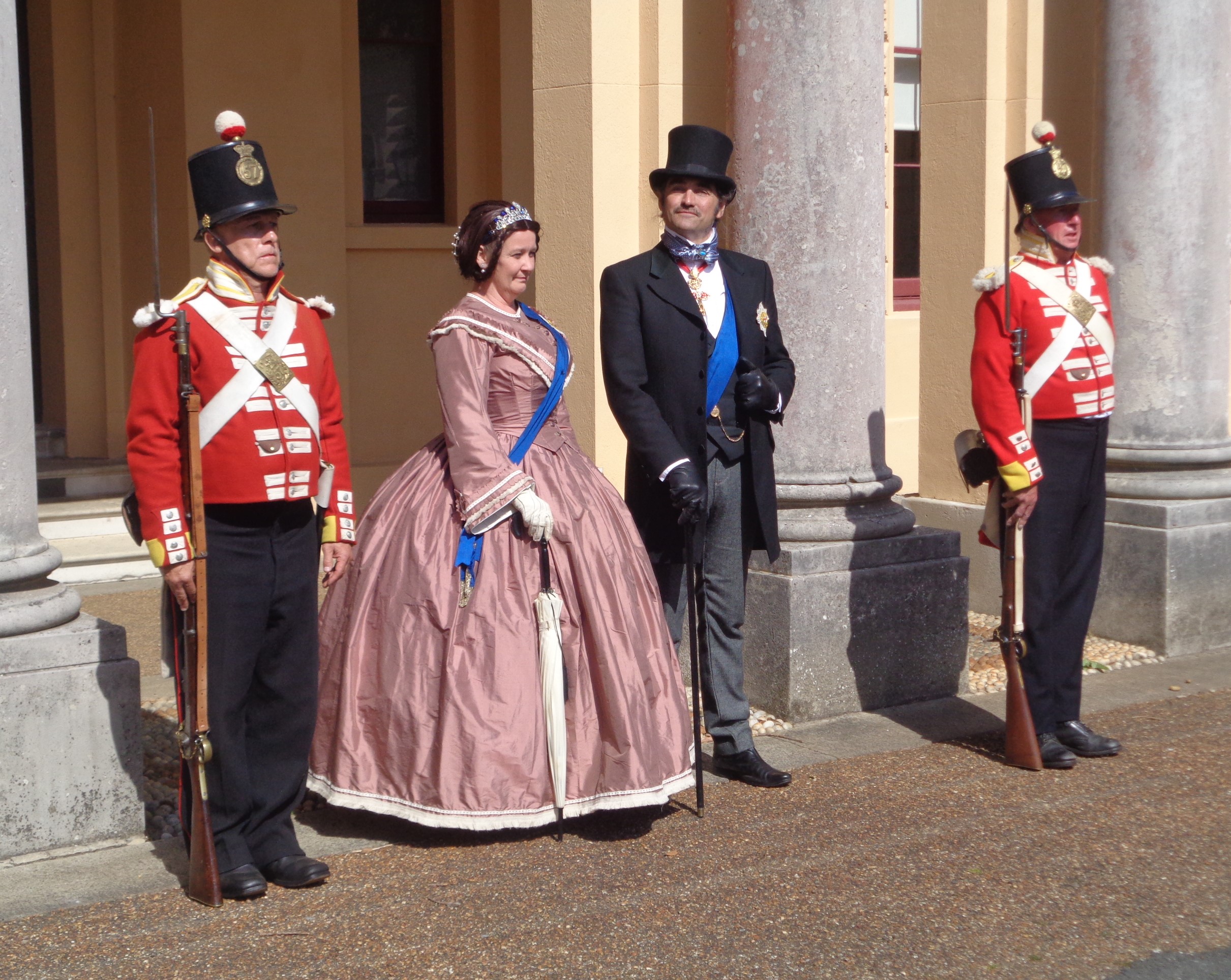 As an aside English Heritage approached us at very short notice to put out a couple of sentries for their Victorian week at Osborne House – specifically in Crimean kit to mark the 200th anniversary of Her Majesty's birth.
Mid week jobs are always hard to fill but myself and Greg Jackson spent 3 days on the Island providing sentries and guards for the entrance and exit of the Royal Party and the rest of the time educating the general public on the "Army of the East" and its role in the Crimean War. Made a good impression with a hope to have us all back next year in 1880's kit – fingers crossed.
Our final outing to report on was a return to the Victorian weekend at Milton Keynes Museum – a good sized section (aided and abetted by our comrades from the Queens) had a busy weekend of inspections, training and field drills, changing of the guard and ceremony of the leys all done in the full face of the public eye.
We must be getting it right too – asked back for next year, Mr Dix and myself invited to take a very surreal Alice in Wonderland style tiffin with Her Majesty and everyone off site by 1730. Well done to all participants of al the events – as always it works cause you work.